"If we don't teach our children to follow Christ, the world will teach them not to."
Community Christian Academy is a member of the Kentucky High School Athletic Association.  Our athletic program helps our student-athletes develop a sense of "The Warrior Way–Respect for God, Respect for Others and Respect for Myself."  Through our athletics program, we not only teach respect but also develop a sense of responsibility, commitment and school spirit, while encouraging the desire to develop one's full potential.  Our athletics teams at CCA encourage sportsmanship, fair play, teamwork, a sense of personal worth, and a feeling of well-being through physical fitness.  Through the power of teamwork, God, parents and student-athletes, we know that we are helping our athletes gain skills and habits that will help them in our world after they leave CCA
High School
Girls Basketball
Boys Basketball
Baseball
Girls Swimming
Boys Swimming
Girls Bowling
Girls Volleyball / Volleyball Schedule 2018
Girls Cross Country
Boys Cross Country
Girls Golf
Boys Golf
Archery
Middle School
Girls Basketball
Boys Basketball
Girls Swimming
Boys Swimming
Girls Volleyball
Girls Cross Country
Boys Cross Country
Girls Golf
Boys Golf
Elementary School
Running Club
Right Way Basketball
Archery
Girls Cross Country
Boys Cross Country
Girls Golf
Boys Golf
Girls Volleyball
Students at CCA excel in Fine Arts.  Our students are able to participate in Art, Choir, and Band during the school day.  We also offer Theatre as part of our after-school activities.  Our Art department has won numerous local and regional awards, along with many state awards.  Students can choose to take AP Art and gain college credit for their achievements.  Our music department, including band and choir, is growing tremendously.  We recently added a 5th grade beginning band which allows all CCA 5th grade students to have access to instruments during the year at no cost to the parents.  Students have the opportunity to participate in band from 6th-12th grade.  This year we have also added a Pep Band that is performing at some of our athletic events.  Our choir is a combined Middle School/High School Choir.  Our choir competes in events at Murray and also performs at our chapel, two annual events, and various special school and athletic events.  Our after-school theatre club performs in two presentations middle school and two high school presentations per year.
Fine Art Opportunities
Middle School Choir
High School Choir
Middle School Art
Art I
Art II
Art III
AP Art
Middle School Theatre
High School Theatre
Beginning Band
Middle School Band
High School Band
Pep Band
Below is a list of clubs available to students of Community Christian Academy:
Academic Team (Elementary and MS)
Chapel Club
Chess Club
Creative Writing Club
Fellowship of Christian Athletes
Game Club
G.I.F.T.S. (Girls in Fellowship to Serve)
High School Drama
National Honor Society
Middle School Drama Club
Running Club (Elementary)
S.T.E.M Club (Science Technology Engineering and Mathematics)
Student Council
Yearbook Club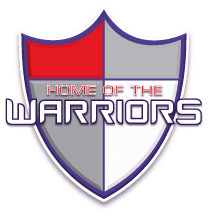 ---
© 2018 Community Christian Academy. All Rights Reserved.