"Education is the foundation on which we built our future."
– Christine George
QUALITY CHRISTIAN EDUCATION
Choosing the best school for your child and for your family is an extremely important decision. If you are interested in a quality Christian education for your child, we invite you to witness our community in action.  School tours and shadow opportunities are available.
If you would like to be a part of our community, please review our Admissions Procedures document and complete an Application for Admission.  When submitting the Application, please include a non-refundable application fee of $60, an official copy of your child's birth certificate, and a recent report card (if applicable).
It is the policy of Community Christian Academy to admit students of any race, color and national or ethnic origin to all rights, privileges, programs and activities generally accorded to or made available to students of the school. CCA does not discriminate on the basis of race, color or national or ethnic origin in administration of its educational policies and admission.
By making application to CCA, the parent is certifying that at least one parent in the home has a saving relationship with the Lord Jesus Christ and that he/she is in agreement with CCA's Statement of Faith and Lifestyle Statement.
At Community Christian Academy, we believe that Christian education is important and should be affordable for all who wish to reap its benefits for their child and their family. Families can qualify for tuition assistance based on their family income and mitigating financial factors.  If a member of your household is an ordained minister, pastor or leader of a church, or a church employee, we offer financial incentives to you for that commitment.
Our Schedule of Tuition and Fees 23-24 provides information regarding expenses associated with attendance at CCA.  If you are interested in speaking with someone about tuition assistance, please call our office at 270.554.1651.
   To say that our first full year at CCA was a blessing would be an understatement.  The advancement in their learning and retention was quickly evident.  My wife and I could not be more pleased with the continued focus on Christ, quality of education, sense of family, choices of extracurricular activities and the sincere care and concern of the teachers at CCA.  No other school in the area would we trust with our children's futures. 
Jared Baker
CCA Parent
At Community Christian Academy, you are a valued member of our community. Because we consider ourselves a partner with your family, we consistently work with you to make your child's education attainable and affordable.
We offer two incentive programs that allow you to earn reductions on your child's tuition.
Tuition Reduction Incentive Program (TRIP)
In partnership with shopwithscrip.com, TRIP is a voluntary program that allows families to reduce their tuition costs by shopping at retail stores, restaurants, and other venues that participate in the program. Simply purchase gift cards at face value and watch your tuition incentives accumulate in your account.  What could be better?  Enlist family and friends to participate in the program.  Their savings will be directed into your account. To learn more about TRIP, click the button below.
Minister/Church Employee Discount
If a member of your household is an ordained minister, pastor or leader of a church, or a church employee, we offer financial incentives to you for that commitment.
Each 1 Reach 1 Program
Recommending CCA to another family can help reduce your tuition.  Receive 10% off your tuition for every student you recommend who enrolls at Community Christian Academy.  If you would like to donate your Each 1 Reach 1 incentive, you can gift it to another CCA family, evidence of Living the Warrior Way through your giving.
Alumni Discount
A 10% discount on tuition will be offered to alumni for each year the alumni's child attends CCA.
Step 2: Shadow Day, Any Day
On a shadow day, a visiting student is paired with a current CCA student who is in the same grade. That visitor shadows our student, they visit and participate in classes and eat a complimentary lunch. Give us a call if you're interested in attending Shadow Day.
Step 3: Apply
One application is to be completed for each child applying and mailed or delivered in person to the school. No student can be admitted to CCA without an application being completed by both parent and student (where applicable).
The following must accompany each application:
Testing Fee of $60 (nonrefundable)
Birth Certificate (official copy, not hospital certificate of birth), and
Student Report Card from the previous year (or term), if applicable
Step 4: Test
Arrangements will then be made to test the student (grades 1 through 12) using an online tool called TestPoint.net, a product of High Point Solutions.com, that is specially designed for use by Christian schools in the admissions process. The test will provide objective, current evidence of the student's grade level and academic preparedness in the areas of mathematics, reading, and language.  Students entering kindergarten in the fall will be screened utilizing the DIAL3 inventory.
If you have any questions regarding the testing process please contact Amy Carrico at 270-554-1651 or via email at amy.carrico@ccapaducah.org.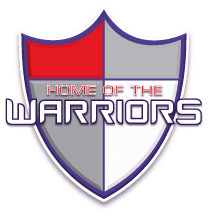 ---
© 2018 Community Christian Academy. All Rights Reserved.