"Education is the foundation on which we built our future"
– Christine George
Community Christian Academy is proud to offer bus routes free of charge to help with the transportation of students to and from school. We currently have routes that run to Gospel Mission Worship Center [6905 Benton Rd, Paducah, KY], K-Mart [2440 Lone Oak Rd, Paducah, KY], Sports Plex [6525 US Highway 60, W Paducah, KY], and former General Tire parking lot [2338 State Route 45 N, Mayfield, KY].
Students are offered the opportunity to purchase lunches from various local restaurants.  Some of the options used throughout CCA history are: Chick-Fil-A, Taco John's, Fazolis, Wendy's, Pizza Inn, Subway and more.  Students are also offered a delicious meal cooked on site 2 days a week.At the beginning of each month, orders are purchased through our online system.  Students have the option to either purchase a lunch or bring their lunch from home. Lunches cost between $3.50 and $4.50 depending on the day students order.
We know that school hours do not always correspond with a parent's schedule.  We offer before-school and after-school care for a minimal additional cost.  Before-school care opens at 6:30 a.m. and after-school care remains open until 5:30 p.m.  Costs can be paid by the hour ($4 per hour) or utilizing a monthly contract ($100 per month for one child; $175 for two children).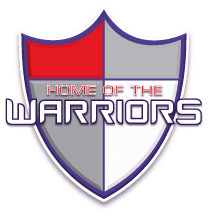 ---
© 2018 Community Christian Academy. All Rights Reserved.