"Train up a child in the way he should go: and when he is old, he will not depart from it."
– Proverbs 22:6
CCA Choir & Art Department Bring Cheer to Local Nursing Home
Mrs. Lyz Hornbeak and her Choir gave a very special performance at a local nursing home.
Mrs. H took her choir to Parkview Nursing Home to sing to a couple of special residents through the windows! The Art Department designed an amazing banner and all the students and staff at CCA were invited to sign it. They had an amazing visit and the choir was phenomenal!! #LoveisaVerb #WarriorNation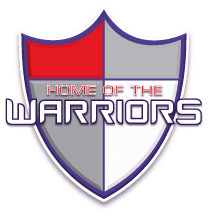 ---
© 2018 Community Christian Academy. All Rights Reserved.